What are the essential Small Business HR Software Top Features? As we all agree, employees are a company's most valuable resource and one of the most accurate indicators of its likelihood of success. As an HR professional or a tech leader responsible for IT enabling the human resources function, it's critical to manage talent as productively and efficiently as possible.  A human resource management software (HRMS) (or also called HRIS – Human Resources Information System)  or simply small business HR Software facilitates and supports that goal.
HR software helps you collect and store details about current and prospective employees, from their very first interview to their last day on the job. These systems organize job
These systems hold job applications, manage benefits programs, track employee progress and much more, but most importantly, they provide strategic insights that help you spot talent, engage your team and recruit the very best.
Applications, manage benefits programs, track employee progress and much more, but most importantly, they provide strategic insights that help you spot talent, engage your team and recruit the very best.
When choosing an HR software solution for your business, it's vital to evaluate the software carefully to ensure it offers the features you need. It's also important to make sure that the software can be scaled to your current needs while promising to grow with you, and it's essential to choose an experienced, knowledgeable vendor who can tailor a solution to your needs. To help you get started, here's a look at the Small Business HR Software Top Features.
Small Business HR Software Top Features List:
1. Alerts and Notifications
Alerts and notifications make sure no detail every goes unnoticed. Ideally, you should be able to set up if-then scenarios. For example, if someone creates a job listing, then, the system automatically sends an email to every department head to solicit recommendations for internal promotion. Alternatively, if an employee has been with the company for 90 days, then, the system sends an automatic alert to the HR department to initiate a benefits package.
2. APIs to Connect to Other Systems
API or application program interface consists of the behind-the-scenes routines, protocols, and tools used in building HRMS solutions or other software applications. The API of a system determines how its components interact with each other, and with HRMS, you want an API that can connect to your existing software such as payroll, client resource management, and accounting.
3. Applicant Tracking
Applicant tracking features help with multiple aspects of the hiring process. These features allow recruiters to create and manage online job applications, they scan resumes looking for the main details, and they can identify employees for internal advancement.
4. Benefits Management
Who's eligible for which benefits? What is the contact information for your company's healthcare insurance provider or the administrator of its 401K? Where are the enrollment forms for life insurance, health coverage, retirement plans or other benefit programs? As an HR professional, you muddle through these questions on a daily basis, but when your HRMS has a benefits management feature, it organizes all of those details for you.
5. Compliance
Staying abreast of changes to HR and employment laws can be daunting, even for a dedicated professional, but when your software solution includes a compliance component, that makes your job easy. Compliance can cover laws related to payroll, benefits, risk and safety issues, hiring, employee relations and termination as well as industry-specific compliance issues.
6. Configurable Reporting
Reports allow you to see and analyze the information in your human resources software. Whether you want to see the top 25 salespeople, a list of applicants for a particular position, data on open enrollment numbers or anything else, configurable reporting allows you to select the information you want and customize how it appears (table, chart, graph, etc.).
7. Contingent Workforce Management
If you have contingent workers including consultants, freelancers, independent contractors or even seasonal employees, contingent workforce management is a must. This feature helps you manage contact details and government forms such as I-9s and 1099s while ensuring you stay compliant with relevant rules and regulations.
8. Data Import and Export
Need to import information from another application or database? Want to share information from the HRMS to another type of software or an external database? Then, importing and exporting make those tasks possible.
9. Employee Administration
Currently, a huge percentage of HR professionals still handle employee management manually. This includes benefit plan enrollment, insurance billing, and hiring and recruitment as well as other HR services targeted directly toward employees. By automating these tasks using HRMS, you free up more time for your HR department to focus on other tasks.
10. Employee Database
When HRMS details are in an employee database, the information from that database can be used for a broad range of purposes. For example, you could use a database to find emergency contact information if the employee has a medical emergency at work, you could use it to track employee qualifications or certifications, or you could use it to find the contact information for a previous employee.
11. Employee Onboarding
To streamline the hiring process, employee onboarding features let you classify an employee, set their pay rate, initiate automatic alerts when they become eligible for benefits, upload tax documents and much more.
12. Employee Profile Management
Employee profile management takes the information from your employee database and organizes it professionally and consistently. This makes it easy to see a snapshot of each employee as well as their role and history with the company.
13. Employee Self Service
With a self-service component, your employees can access parts of the HRMS on their own. Depending on what your organization needs, employees may be able to check their benefits eligibility, update contact information, apply for jobs internally or access other parts of the system.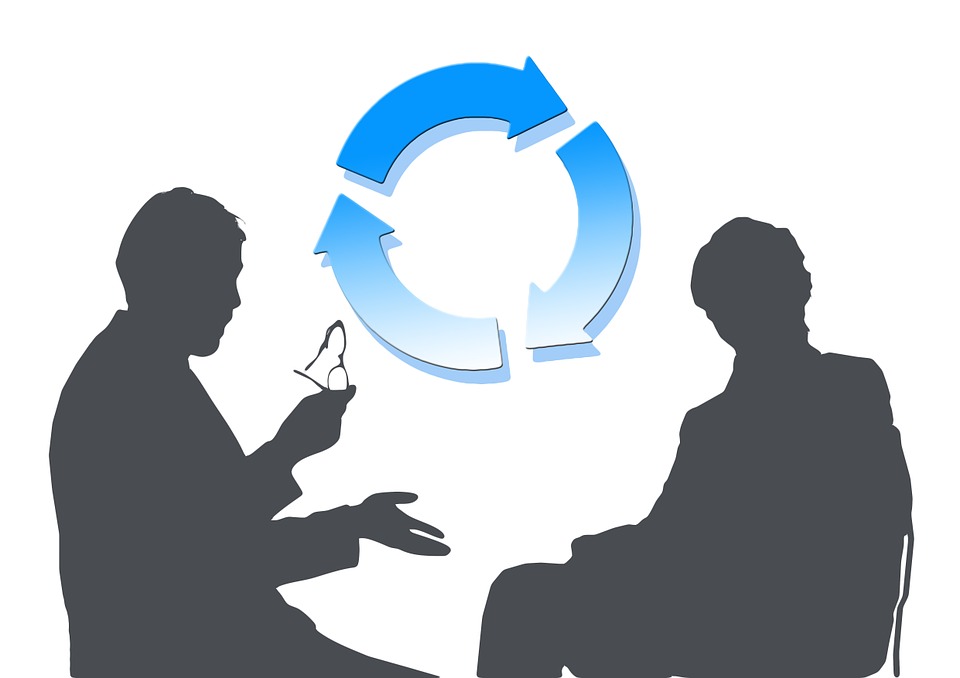 14. Feedback Management
To improve, employees often need feedback, and feedback management tools can help. These tools track feedback generated by supervisors during reviews, but they can also support 360-degree feedback where managers and peers anonymously share feedback with other employees.
15. HR Analytics
To make the most of all the data in your HRMS, you need to be able to analyze it. Analytic tools make that possible, and ultimately, they help you figure out how to best leverage and utilize the talent you have at your disposal.
16. HR Strategy and Policies
One of the biggest benefits of a custom HRMS solution is that it is designed to work with your unique goals. You create the policy, and the software helps you meet your objectives.
17. Learning Management
With learning management tools, you can find training opportunities, enroll your employees in training courses, and conveniently track who has completed various courses or certifications. These tools can apply both in in-house learning and training as well as to external opportunities.
18. Leave and Absence Management
Leave and absence management tools track sick days, holiday pay, eligibility for leave under the FMLA as well as any other types of leave or absence. Ideally, these tools should be able to compute multiple types of leave and leave eligibility for all of your employees.
19. Payroll
Your HRMS solution should have its payroll module from which you can write checks, compute taxes, figure out benefits and complete other payroll-related tasks. If the software does not have its integrated module, it should work with your existing payroll software.
20. Performance Appraisal and Management
Performance evaluation tools help you track employee assessments and reviews. They also help you manage this information in ways that make it easier to identify and reward talent.
21. Recruiting and Hiring
Before you can appraise the performance of your employees, you need to find employees, and recruiting and hiring tools make that possible. These tools automate and support the functions of recruitment managers, and they work alongside onboarding tools to streamline the hiring process.
22. Succession Planning
As people retire or leave their posts for other reasons, it pays to have employees who are trained and ready for those roles. Succession planning tools help with this aspect of HR. They can track timelines related to skills development, they can assist in determining quality successors when you lose an employee, and they can foster greater opportunities for internal advancement.
23. Talent Management
Talent management tools do more than recruiting, profile management, learning management and analytical tools do on their own. Rather, they go above and beyond those related tools to offer a comprehensive solution that ensures your company is strategically and efficiently using its employees to meet all of its goals.
24. Time and Attendance Including Timesheets
A quality HRMS solution doesn't just handle the tough parts of human resources. These programs should also include the basics such as time and presence. To that end, the system should support time sheets or other applications that allow employees to clock in and out.
25. Wages and Compensation
Compensation and salaries organize the pay rates of each employee, but these features can also group employees by pay scale. They can calculate a range of holiday or overtime pay, and they can ensure that no mistakes are made as you compensate your employees.
Did we miss any of the critical Small Business HR Software Top Features? If so, please share your list with us.