Product Description
If you are small business owner, you are very aware of the fact a website is a strategic imperative, whether or not you sell online. VentureHow's customizable Excel VBA template for website builder software evaluation helps you a) customize and define categories, selection criteria and evaluation parameters, including weights – which are relevant and important for you b) pick any set of website platforms to evaluate c) decide on one or more evaluators and c) score each platform on the same set of criteria so as to shortlist and select the right solution.
As a small business owner, your time is your most valuable commodity and hence it is important to find the right hosted website solution, as it impacts not just the initial set up, but ongoing management, hopefully for a longtime to come.
Website builder Evaluation Matrix Features:
VentureHow Payroll software/services provider evaluation matrix is an Excel VBA Spreadsheet. The key features are:
Customizable – every field and every word
Ability to define Categories, subcategories and criteria
Assign evaluation parameters and their numerical value
Have multiple evaluators (or just one if you are the boss man)
Determine category weights and subcategory weights (which of course are changeable)
Enter up to 10 competing platforms for a multi-dimensional analysis
Slice the data and analyze from multiple perspectives
Online you can find a lot of information for various website builder tools and platforms – some objective and some shilling for the highest bidder. Even if you find the objective reviews of hosted website building platforms, it may not be appropriate or relevant to your specific situation.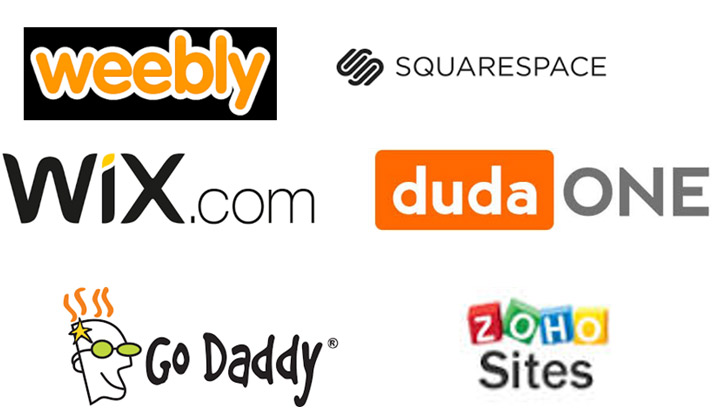 Players galore: Does Squarespace hits the bulls eye for you? Or do you need a WordPress self-hosted option? Or do you want to go with a domain registrar like GoDaddy? Or a specialized website builder that understands your domain: For example, AdvisorWebsites if you are a financial advisor? There are many choices and making a mistake, while not catastrophic, can cause definite pain.
VentureHow offers an evaluation matrix to objectively and independently compare the website builder solutions. The pre-built Excel VBA template, specifically aimed at helping small business owners select the right website builder platform, comes with a lot of important features. And helpful information, including carefully curated set of categories, criteria and a list of products.
GOT IT!
I'm convinced the Evaluation Matrix is right for me
Sneak Peak: What's inside the Tool?
[masterslider id="4″]
How to gather the data to fill the Website builder evaluation matrix?
Typically, you can try these 3 options or a combination thereof:
Sign up for free trials and keep track of your experience and enter the information
Find a trusted review site and pick some of the information they provide
Ask your peers and friends about their experience
---
Nuts and Bolts:
Who should buy the template?
Prospective entrepreneurs
Small business owners
Executives of midsize firms
When to use the Template?
If your current website provider is not working out for you and you wish to explore new options
When you are building a brand new business or creating an online presence for the first time
How to use the template?
Start with the out of the box categories, criteria and scoring parameters and customize to your needs
Decide how many evaluators would weigh in
Determine which products you are going to evaluate
Score the competing products objectively and personally.
Compare, shortlist and select the right solution
Why use a Template?
Don't just bank on gutfeel, do a thorough and independent analysis of website platform providers
Save time and effort in creating the evaluation framework. Rather expend the energy in evaluating the platforms
Once you buy the template, by changing the specific categories and criteria as well as the products, you can apply similar structure to your other buying decisions.