Lead Generation Strategies for Small Business is pragmatic advice for entrepreneurs on how to generate leads.
Small businesses must continuously expand their customer base to grow their business and achieve financial success. This is primarily accomplished with sales leads, which are generated through various methods. You can acquire new clients through referrals or traditional cold calling, find leads internally through existing customer accounts, utilize conventional offline marketing sources and/or revamp your lead generation strategies via the Internet. Each option has numerous avenues you can pursue. Here are just a few lead generation strategies for small business that many entrepreneurs successfully use.
Lead Generation Strategies for Small Business
Getting Referrals
Acquiring new clients through referrals or word of mouth is a longstanding lead generation tool that's part of offline marketing and relationship building techniques.
Acquiring new clients through referrals or word of mouth is a longstanding lead generation tool that's part of offline marketing and relationship building techniques. In a small business survey by Small Business Trends and Verizon, 85% of business owners said they get a majority of their business through referrals. You can generate referrals from satisfied customers simply by asking them directly or by other means, such as providing pre-printed referral cards or via "refer a friend" links in email newsletters or on your website. You can also tie referral requests in with customer satisfaction surveys or with customer incentives, like contests or other giveaways. You should also establish an employee incentive program to encourage them to collect more referrals.
Contests, Coupons & Other Incentives
Acquiring sales leads through incentives is kind of like bribing people. While these lead generation ideas for small businesses often provide solid leads, take care in how you structure your promotions. The trick to contests is knowing what kind of prize(s) to offer. Cash prizes are a sure way to get stacks of contact information with a majority of your entrants having absolutely no interest in your service or products. On the other hand, contests with free products or gift certificates redeemable only at your business as prizes
"It's cheaper, easier and more effective to retain current customers than it is to acquire new ones,"
Karl Stark and Bill Stewart
, co-founders of Avondale.
often provide contact information of entrants genuinely interested in what you offer, or they wouldn't have signed up. Contest advertising is two-fold because it also increases brand awareness. Coupons and other incentives work similarly to sweepstakes with the bonus of potentially profiting on the merchandise or service sold at the discounted rate. Other incentives you can try, include:
giving away free samples
creating a buyer rewards program
developing a customer appreciation or customer of the month program
starting an affiliate program
Growing Existing Accounts
"It's cheaper, easier and more effective to retain current customers than it is to acquire new ones," states Avondale co-founders, Karl Stark and Bill Stewart. While many businesses spend more time and money generating new sales leads, they often overlook their best source of growth – their existing customer base. On average, repeat customers pay more than new ones. This isn't necessarily by the transaction, but over a lifetime of loyalty to your business. Here are a few ways you can achieve more growth: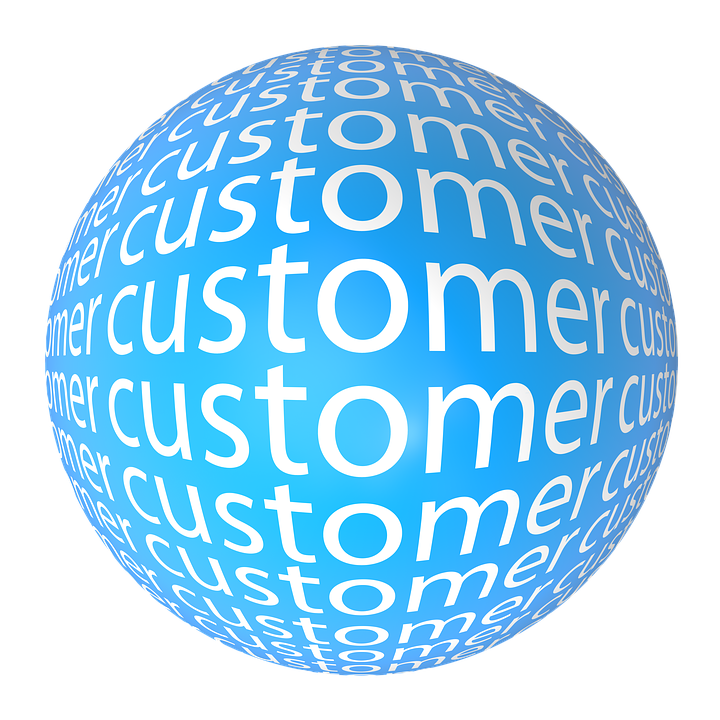 Offer products or services that naturally go with or complement what your existing customers already buy.
Allow customers to have some say in what products you sell by setting up an online or in-house voting system.
Identify what products or services specific customers could buy, but don't, and learn to upsell these items.
Add more value to each sale with faster service, quicker delivery, easier ordering/re-ordering and other benefits.
Provide stronger after-sale support.
Know your customers' needs and your competitors' strengths and weaknesses in fulfilling these needs.
By strengthening your relationship with existing customers and customizing plans that meet individual needs, you will achieve better customer retention and account growth.
Offline Marketing for Lead Generation
With the growing popularity of online marketing, you may feel that offline lead generation is outdated and not worth the time or investment. However, fusing your offline and online marketing campaigns helps drive your lead generation efforts.
10 Offline Marketing Ideas for Lead Generation
Signage – Exterior signage draws attention to your place of business and helps promote your brand awareness with memorable logos. A good sign makes a favorable first impression.
Business Cards – Professional, unique business cards with current information help your business stand out from competitors. Don't share them sparingly, hand them out to everyone.
Brochures – Create or update a brochure that highlights what your business offers. Integrate this brochure with your online marketing efforts by simultaneously creating a digital version for your website.
Promotional Products – Get creative with promotional products to keep your business name out there. Don't just put your name on a cheap pen. Discover items potential customers use, especially those that relate to your products or services.
Trade Shows – Participating in trade shows increases your brand awareness and exposes your sales team to a stream of potential customers while also reconnecting with past customers. While setting up at trade shows can be costly, with the right strategy, they can be a profitable lead generation tool.
Donations – Offer your branded products or services as prizes for local contests, especially charitable or non-profit events. This not only builds brand awareness but also shows your business' commitment and concern for the community. Donors are also often listed in various publications, including press releases in the local newspaper.
Media Sources – Take advantage of offline media sources, such as newspapers, magazines and trade journals. Besides selling advertising space, many of these publications often print business stories or press releases about your company, especially philanthropic activities, free of charge.
Advertising – Print media is but one outlet for offline advertising. Create a fun radio or television advertisement. Advertise on a billboard or with magnets on your car. Tie offline advertising into your online marketing efforts by matching ads on relevant websites or social media.
Direct Mailers – Utilize direct mail campaigns that include a clear, enticing call-to-action that helps with inbound marketing. Mailers offering free samples or other incentives is a great way to attract new customers and entice past customers to return.
Networking – Rubbing elbows is one of the most critical parts of offline marketing. Make a point of introducing yourself to other local business owners and talk with them at conferences you attend. Join the chamber of commerce and regularly participate in trade shows and conventions.
This integration requires continuing offline marketing methods to get consumers interested in your products or services. While the most popular way is inbound marketing, in which the customer comes to you, many other proven offline efforts shouldn't be forgotten, including the ten ideas provided in the list accompanying this article.
Every business benefits from offline marketing. Your efforts can increase word-of-mouth referrals, and that's the best kind of marketing, which you can't buy.
Capture Leads Online
To indeed stay competitive, small businesses can't afford to utilize the Internet, and social media for marketing and sales lead generation. Tools like Google AdWords offers an active pay-per-click environment for developing optimized lead generation online. Social media sites like Facebook and LinkedIn have also evolved into diverse sources for building leads. In the digital age, it's vital your business has its professional website, and on this website, content is king. The material can include blogs, short posts, long posts, images, videos, infographics and more. Each type of content should utilize search engine optimization (SEO) and can be an effective means of recruiting leads. However, two essential aspects of your website are your landing pages and calls-to-action (CTA).
Landing Pages – While landing pages are a webpage within your website, they aren't just like any other page. Your landing page's sole purpose is to present a form in a clutter-free environment. This optimized form's sole purpose is to capture data you need to convert leads into customers. Other pages on your website may include forms, but users are often distracted by other aspects on the page and never complete the form. Although a landing page can also add a CTA button, more often a CTA button elsewhere on your website brings users to your landing page. According to HubSpot marketing, the most effective CTAs take users to a dedicated landing page, instead of random web pages.
Calls-to-Action – A call-to-action compels readers to take some action. Online this usually translates into a clickable button or link which instructs the user what action occurs if they click it. As noted above, ideally, CTAs take you to a landing page aligned with a specific stage in your sales cycle. CTAs should have a striking design and concise copy that motivates users to act. This action can include downloading a free eBook, viewing a product demo, signing up for the newsletter, entering a drawing, requesting an estimate or consultation or whatever works for your business.
Did you Know?
Content is king. The material can include blogs, short posts, long posts, images, videos, infographics and more. Each type of content should utilize search engine optimization (SEO) and can be an effective means of generating leads.
Regardless of your business' industry, your customers are using the Internet to research companies and find the products they want and need. Creating a useful website and utilizing proper social media management helps you communicate with a targeted audience to generate more sales leads.
A steady stream of sales leads is a fundamental element of growing a business. Generating these leads is a long-term, continuous process that you can streamline with an efficient system geared to your business goals.
Are you aware of any other lead generation strategies for small business? If so, please share your ideas.